14.02. - 11.03.2019 HELĒNA HEINRIHSONE "Roses and Morandi's Vases""
14.02. - 11.03.2019
Galerija "Māksla XO"
Elizabetes iela 14, Rīga, LV 1010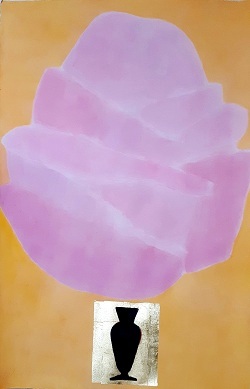 Roses and Morandi's Vases

"Objects, which serve as characters of paintings, on a daily basis may not catch a person's attention. They gain their special status by entering in the artist's sight in connection with his/her conception. That most humble box, a long emptied decanter, or an old tin can, starts its new life in eternity. Fatefully, at a so far unknown art shop-bookstore for me in Madrid, I acquired a photo album "Morandi's Objects" by Joel Meyerowitz. The objects that Giorgio Morandi painted throughout his life motivated me to give them a second chance to live – now in my watercolours." Helena Heinrihsone, 2018.  
"To fully uncover the artist's creative intent, watercolour is not the most rewarding technique, because it requires perfect craftsmanship and outstanding sensitivity. Helena Heinrihsone's exhibition doesn't speak about the current world-wide 'global' issues – politics, climate, conflicts, but looks at seemingly insignificant things, which at the same are the highest ranked among people – the sense of peace, happiness and harmony provided by the beautiful." Astrida Rogule.
Helena Heinrihsone is one of the most versatile artists in Latvian art, who works not only in painting, but also in watercolour, lithography, photography, porcelain painting and animation. 
Helena Heinrihsone has graduated from the Art Academy of Latvia (1973).  Her works are in public collections - Latvian National Museum of Art (Riga, Latvia), Museum Ludwig (Köln, Germany), State Tretyakov Gallery (Moscow, Russia), Zimmerly Art Museum (New Jersey, USA), Rutgers University (New Brunswick, NY, USA).
Helena Heinrihsone lives and works in Riga, Latvia.
More: 
http://www.arterritory.com/en/news/8052-baltic_exhibition_guide/