10.05. - 29.05.2018 RŪTA KATILIŪTE "Synonyms"
10.05. - 29.05.2018
Galerija "Māksla XO"
Elizabetes iela 14, Rīga, LV 1010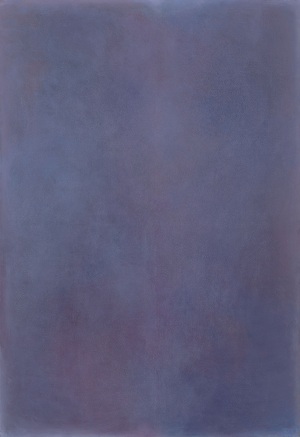 RŪTA KATILIŪTE abstractions SYNONYMS
In collaboration with Lithuanian gallery "Meno Niša" (Vilnius) and one of the most significant abstract painters in Lithuania – National Culture and Art Prize award winner Rūta Katiliūtė, "Maksla XO" gallery will present Rūta Katiliūtė's solo show "Synonyms" in Riga from 10th to 29th of May, 2018, in Riga. The exhibition will feature the latest works by the artist, created especially for Riga, as well as works from recent years.
Rūta Katiliūtė has been a consistent proponent of abstract painting in Lithuania; her name has become near-synonymous with the abstractionism. Soon after graduating from Vilnius Art Institute in 1968, the artist has forgone figurative motifs and narrativity in order to immerse herself in a search for a pure shape, colour and emotion. Over the years, it made her name a synonym for abstractionism in Lithuania. In 2016, Rūta Katiliūtė received Lithuanian National Culture and Art Prize award.
Lithuanian art historian and one of the most authoritative researchers of Rūta Katiliūtė's oeuvre Dr. Raminta Jurėnaitė, says: "Rūta Katiliūtė's work has succeeded in enriching one of the most contemplative abstract painting traditions of the 20th and 21st centuries. Inspired by Mark Rothko, Yves Klein and Gotthard Graubner, she continues to explore the monochromic abstract painting of light, and is in search of ways of conveying the cosmic energy, transcendental light, meditativeness and deep infinite space. At the same time, her paintings contain more emotions and are more accessible than the works of the above-mentioned predecessors. The painter of light melancholy, she stirs imagination and makes light shimmer."
Rūta Katiliūtė's paintings are created in silence, and rings also only in silence. In these works, space has nothing in common with an illusionary depiction of reality. The theme of space in space is expressed here as a sensation of the cosmic space and the result of the accumulated energy during meditation.
Since the late 1970s, the artist has developed her own, unique painting language, where many coats of paint create the illusion of an indefinite depth and mist. This impression is reinforced by a particularly subtle tonal shading of separate colours. Rūta Katiliūtė's individuality reveals itself in a peculiar blue colour and its nuanced, sensitively intimate tones. The blue pulsates from the dim sky-blue till the rich Italian blue, embodying all the colour hues of melancholy. The white radiates like alabaster or goes down in the mat tones.
Rūta Katiliūtė's solo show "Synonyms" brings together the works of recent years in a subtle and nuanced display. Eschewing chromatic clashes, the paintings are arranged in subtle transitions, inviting slow meditative observation in search of one's own synonyms for abstraction. Rūta Katiliūtė's minimalist monochromatic works give many versions of it. Next to blue canvases, which have come to serve as her calling card, she exhibits paintings in white, grey, yellow and pitch black.
"Synonyms" are a challenge and an invitation for viewers to find their own approach to Rūta Katiliūtė's paintings, since for some abstraction may mean vagueness and absence, while others see in it – the atmosphere, the horizon, a state of being. Rūta Katiliūtė's oeuvre elicits different interpretations, many of which invoke the meditative effects of nature; due to her fondness for blue, her canvases are often compared to the clouds, the sky, the water, the fog etc.
"It would be too abstract to class Katiliūtė's paintings as simply abstractions; taking them in requires involving all of one's senses, while synonyms are necessary to heighten the impression. When contemplating sensitive nuances of colour and spatial plasticity, some will see distant horizons or air vibrant with fog and humidity, while others will divine archetypical cross shapes, landscapes or simple clearings of colour." – Sonata Baliuckaitė.
Since 1990s, Rūta Katiliūtė's abstract painting is well-known outside of Lithuania as well – she has organized numerous solo shows in Germany – Bielefeld (1990), Verden (1991), Munich (1996), Berlin (2004), and her works have been part of significant group exhibitions. She has already shown her works in Latvia – in 1991, the painter organized a solo show at the gallery "Kolonna", and participating in a group exhibition at the gallery "Antonija".
Rūta Katiliūtė's works are in various important public art collections: Lithuanian Art Museum (Vilnius, Lithuania), M.K.Čiurlionis State Art Museum (Kaunas, Lithuania), Tretjakov Gallery (Moscow, Russia), European Parliament (Brussels, Belgium), MO Museum (Vilnius, Lithuania), Salustowicz Gallery (Bielefeld, Germany).