08.05. - 30.05.2017 IEVA ILTNERE "Implant"
08.05. - 30.05.2017
Galerija "Māksla XO"
Elizabetes iela 14, Rīga, LV 1010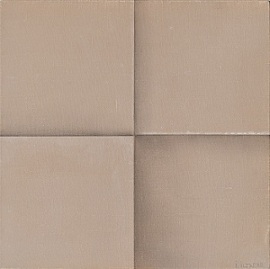 IEVA ILTNERE "Implant"

"Implant" is Ieva Iltnere's third exhibition at "Maksla XO" gallery and it is sort of a conclusion to a cycle of themes that were introduced and unfolded in the exhibitions "Not only, but also" (2014) and "Babel" (2015).
The main motive of the narrative remains unchanged – the diversity of people and the world around them, which in its essence is full of contrasts, however a desire of each individual is to find their place in it and survive, despite all the existing differences.
Comparison, the opposites between the stereotypes existing in the society, this game with contrasts – the dark against the light, the colourful against the black-and-white, the strange against the well-known, the entirety and a part, the habitual and the inconvenient, big and small, correct and incorrect, right and wrong, comprehensible and incomprehensible – it is a beloved way of expression for Ieva Iltnere. It manifests not only in subjects of the paintings, but also in their formal solutions, where the paintress continues to work in the direction of "false realism", which opens up infinite possibilities to evolve and express her belief that "nothing is as it seems".
In the latest paintings, sneaking in the narrative, the implant as a certain kind of patch blurs the direct perception of the painting and unleashes many possible interpretations of it. In this way, Ieva Iltnere opens us a door to these parallel universes, where the new message, embodied in the implant, contrasts with the main narrative of the painting or, by patching a part of it, disrupts the routine, thus creating a mystically secret sense.
 Jana Jakobsone / Maksla XO gallery
Ieva Iltnere's oeuvre with its exquisite painting in form and colour scheme has an important and permanent place in Latvian contemporary painting. Always keeping up with the time, Ieva Iltnere hasn't been afraid to experiment and recurrently change her painterly style. Also currently the viewer in Ieva Iltnere's painting can observe a new and still maturing style, which possibly in the upcoming years will change previous notions about her painting.
Since the 1980s Ieva Iltnere has participated in more than 90 important group shows and organized more than 23 solo exhibitions in Latvia and abroad, outlining three major painting periods in her oeuvre.
The Works of Ieva Iltnere are in Public collections in Latvia and abroad:
Latvian National Museum of Art (previous title - State Museum of Art), Riga / Latvia
Artists' Union of Latvia Museum, Riga / Latvia
The future Latvian Contemporary Art Museum, Riga/Latvia
Swedbank Contemporary Art Collection - Riga, Latvia
Jane Voorhees Zimmerli Art Museum, Rutgers University, New Brunswick, New Jersey / USA
Ludwig Museum, Aachen / Germany
ECB's Art Collection / Germany
State Tretyakov Gallery, Moscow / Russia