13.03. - 01.04.2014. Ieva Iltnere "Not only, but also"
13.03.2014. - 01.04.2014.
Galerija "Māksla XO"
Elizabetes iela 14, Rīga, LV 1010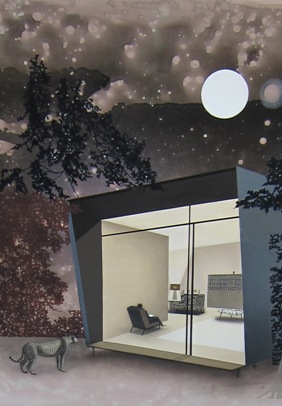 Ieva Iltnere "Not only, but also"
Maksla XO gallery from 13.03. – 01.04.2014
"I would like to make visible paintings that have been living in my imagination for some time.
The keywords for you imagination: Not only, but also. Both..., and… Nonetheless. Birds of passage. Strength and weakness. Goya. With an object similar to a pistol. Red stripes. Little people. Trees. Fireplace. Silly idea. Sunglasses for a sad face," Ieva Iltnere, 2014.
Ieva Iltnere's painting is associated with very fine and laconic depiction, pronounced aestheticism and colouring, sensitivity, delicate attitude towards each nuances of painting, the artistic quality. It is her special way of thinking - how to paint, instead of what to paint. The depicted plots, if they are presented at all, appear only in the process of work, they deal with painting as such - the association of colours, their closeness and contrasts, the light and the form. Things encountered in reality, handled with the mediation of Biblical and mythological characters, are created in the exquisite colour scheme of an aesthetic metaphor.
                                                                                        Ilze Zeivate, 2014.
The Works of Ieva Iltnere are in Public collections in Latvia and abroad:
Latvian National Museum of Art (previous title - State Museum of Art), Riga / Latvia
Artists' Union of Latvia Museum, Riga / Latvia
The future Latvian Contemporary Art Museum, Riga/Latvia
Swedbank Contemporary Art Collection - Riga, Latvia
Jane Voorhees Zimmerli Art Museum, Rutgers University, New Brunswick, New Jersey / USA
Ludwig Museum, Aachen / Germany
ECB's Art Collection / Germany
State Tretyakov Gallery, Moscow / Russia