01.07. - 27.07.2010. Tatjana Krivenkova "Whitsunday"
01.07.2010. - 27.07.2010.
Galerija "Māksla XO"
Elizabetes iela 14, Rīga, LV 1010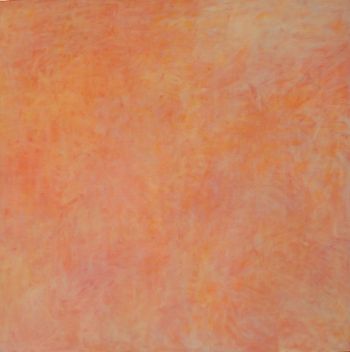 Tatjana Krivenkova "Whitsunday"
"Maksla XO" Gallery from 01.07. - 27.07.2010 
I feel like a fisherman who throws out a hook - with this description I have to snare an audience in my exhibition WITHSUNDAY.
I have been interested in this theme for a long time, but it crystallized only after I was making a sketch design for painted porcelain crests.
In the same time I created series of lithographic "CREDO".
That is how I get to the exhibition WITHSUNDAY.
This opening of exhibition was planned in July in the gallery "Māksla XO", so my aim was to make something like a "summer chapel" - space for relaxation and meditation, in thoughts about those people who are spending this amazing summertime in the city.
These paintings are organized in special order so that they build dimensional accents.
By using a contra colours and multilayer glaze I am trying to get a monumental and monolithic effect to create an oasis of peace and harmony.
If we are returning to these fishermen - I guess it is unnecessary to mention those fishermen who are familiar to everyone - I am sure, that they are sitting in costs of different type of "water bodies" not because of the fishes, but because of this opportunity to flow in the beauty of nature and to muse over everything.
I hope that audience will be able to spend time in my exhibition in the same way - musing over.
"For Tatjana Krivenkova it is more important to focus on painting as media that create an image, less than what is the story behind the painting.
The story is left only on the titles of paintings. To gain attention on nuance, these colourful geometrics are derived of transparent prism ability to break light, and then turn into colours."(Vilnis Vējš, 2010)