26.09 - 29.09.2019 VIENNACONTEMPORARY 2019
26.09. - 29.09.2019
Marx Halle
Karl-Farkas-Gasse 19, 1030 Vīne, Austrija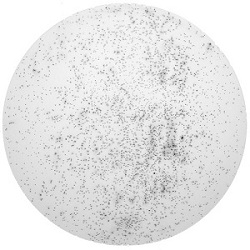 MAKSLA XO Gallery presents
at VIENNACONTEMPORARY 2019 -

Kristaps Zarins, Leonards Laganovskis, Paulis Liepa
Stand - F28
At VIENNACONTEMPORARY 2019, Maksla XO gallery presents three bright Latvian contemporary artists – Kristaps Zarins, Leonards Laganovskis and Paulis Liepa. For all three artists paper takes an important place in their work, showing its different and wide characteristics and use. And although the language of expression for each is quite different, they all speak about nowadays problems and current events – be it always topical Marcel Proust, star maps or a collection of graphic signs.
Kristaps Zarins' (1962) works "And Once More "in the shadow of young girls in flower"" is the most significant and highly recognized performance by the artist in recent years. The works are dedicated to Marcel Proust's novel "In the Shadow of Young Girls in Flower", where in his typical manner Kristaps Zarins depicts women figures and gardens of flowers, reflecting on Proust's described passion.
Although the works could be described as playful and even tempting or sadistic, they speak about a greater idea – "bare life", which stands in the crossroads – to be or not to be. This moment "before", in which the young ladies have been halted, in its consciousness gives everyone a chance to make a decision whether to continue this scene – cease one's existence, or stop and let the other one to live. It is not only violence, depicted encompassed with bright flowers, it is culture given opportunity to a person to make a choice not to commit violence, because Kristaps Zarins' characters are conditioned by culture not existence.
Leonards Laganovskis' (1955) works are riddles for the mind that are based on science, literature, memories and associations, reflecting on social policy, consumer society and culture. The artist has turned his attention to the destruction of specific archetypes, often employing both irony and humour. Leonards Laganovskis believes in the principle that the WORD was the first, hence the text has more essential role in his works than, for example, colour. In recent works, he "studies" the influence of the state of stars on significant events in the world. The power of magical thinking is, firstly, in its created conviction that it is possible to simply explain the reasons behind all the world processes; secondly, in the spirit of this thinking, we are able to explain these processes and sometimes even predict them. Laganovskis' art is ruthlessly topical.
The aesthetics of Paulis Liepa (1978) works have evolved from the 20th century's modernist graphic culture, design, architecture and engineering blueprints, especially looking back at the visual aesthetics of the 60's and 70's, which the artist uses as his language of expression. Paulis Liepa, using seemingly neutral and unpretentious units, reflects on philosophical and current events in a wide range, starting from recent war collision points to simple everyday items and topics, which generally is a diary by the artist as a modern human: studio, home, street, Internet, news, advertisement…
The latest works, shown at VIENNACONTEMPORARY, are from the artist's solo show "Splitting" at "Maksla XO" gallery (July 2019, Riga, Latvia).
"In this case "splitting" is used as a description. Instead of the usual "share", one more turnaround in the order of common things – splitting into teams, the polarization, the incompatibility of views, drawing the lines and marking the territory. Splitting the room in half and searching for the vanishing point." Paulis Liepa.
Supporters: