08.03. - 03.04.2018. ARTURS BERZINS "Likenotlikeability"
08.03. - 03.04.2018
Galerija "Māksla XO"
Elizabetes iela 14, Rīga, LV 1010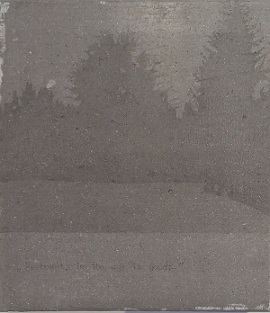 Likenotlikeability

"There is consensus that the soul exists. And there is also a consensus about its invisibility.
The subject of the exhibition is the soul. It has been described in various ways. These descriptions have been taken as images, as suggestions for studies, as suggestions for thoughts. The question in the focus was – how the soul has been able to appear to different people.
The works are about the soul as an inner feeling. About the soul's divisibility or indivisibility. About its best image. About it as fine, tiny pieces. About its levels. About it as a breath. About the way how the soul explores the world. About the hidden art in its depths. About its three abilities. About its obstacles and stimulus, or likes and dislikes, or contentment and sufferings.
Relative copies of artworks by Bruno Vasilevskis and Georges Seurat are included in the works" - Arturs Berzins, 2018.
The latest exhibition of works "Likenotlikeability" should be perceived as a sequel to the series "Works of Images", where the artist continues to read and analyse texts of philosophers, trying to follow the development of one idea that becomes an image. The drawings on the wood are supplemented by fragments of the texts by Plato, Wittgenstein, Aristotle, Lucretius, Kant and others. The titles and authors of the texts can be found in the titles of the works.
In 2009, Arturs Berzins received his master's degree in art from the Art Academy of Latvia. In 2014, a second master's degree in art history and theory. Since 2008, he has organized 23 solo shows, which are conceptual studies about Latvian painting traditions, culture and system formation structures, time, and its flow, and traditions of thought. He has also participated in more than 20 group shows in Latvia and abroad.
For his solo exhibitions "Works of Images" (gallery "Maksla XO", 2016) and "Works of Images II" (Olaine History and Art museum, 2016) Arturs Berzins was nominated for the prestigious Purvitis Prize 2017.
Support: