11.01. - 06.02.2018. MARIS UPZARS "Source of Ternderness"
11.01.–06.02.2018
Galerija "Māksla XO"
Elizabetes iela 14, Rīga, LV 1010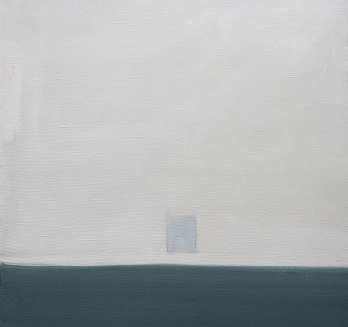 MARIS UPZARS "SOURCE OF TENDERNESS"
"As the perks of being young and having a powerful body slowly fade away thus slowing down the ability to help one fight for achievements and a better place in this world, a human being starts to see a silent and calm place inside oneself. A place that reminds a slow and calm river. It is possible that one will find there the door to enter the kingdom, where gentleness towards the World is more important than the manifestation of the ego. We were brought here by the curiosity, but the acknowledged comforting gentleness urges one to share the obtained insights with the rest." Maris Upzars, 2017.
Maris Upzars is a Latvian painter, who for many years has consistently worked in the field of meditative abstract painting and is considered as one of the few representatives of minimalist painting in Latvia. His works are characterised by heartfelt and saturated colour fields and their interrelations. Externally ascetic, but profound paintings of Maris Upzars reflect on the inner world of man – thoughts, feelings and impulses of the will, which determine our choices and actions.
Maris Upzars has graduated from the Art Academy of Latvia (1997). His professors were Boriss Berzins, Indulis Zarins and Aleksejs Naumovs. Since 1991, Maris Upzars regularly participates in art exhibitions and symposiums in Latvia and abroad – Finland, Sweden, Georgia, Belgium et al.