22.12.2016 - 17.01.2017 ZILE ZIEMELE "Halcyon and Shadow"
22.12.2016 - 17.01.2017
Galerija "Māksla XO"
Elizabetes iela 14, Rīga, LV 1010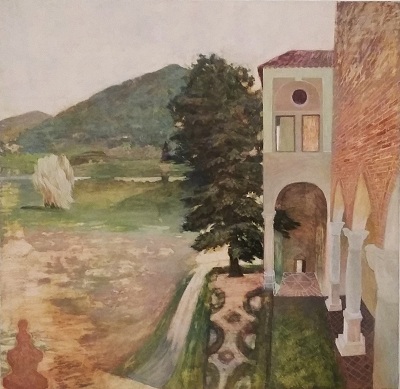 ZILE ZIEMELE "Halcyon and Shadow"

Ziles Ziemeles'  solo exhibition "Halcyon and Shadow" is a story about her time in Antwerp, where she spent 4 months studying art.
All the stories are completely real, based upon situations and people that physically are around her. At the studio, they had to work altogether, 12 people in total. And undoubtedly in some ways these characters have influenced the direction of her vision for this exhibition. Her classmates each worked on their on projects, and Zile Ziemele says she felt like a sponge of some sort, but of a natural origin.
In 2015 Zile Ziemele received SEB Bank Scholarship in Painting.
In 2016 she spent four months studying arts in the Royal Academy of Fine Arts Antwerp (Belgium).
"Halcyon and Shadow" is Ziles Ziemeles solo exhibition, which will reveal many worlds that she has melted within herself as an amber.
There is no particular theme or a subject matter, unless we call it contemplations on how to live life to the fullest. Growing up.
Zile Ziemele paints in a very old technique – egg tempera – as if coming from a prehistory, but talking about contemporary life. She is also a very gifted storyteller in writing. She will bring joy to the world for years to come.