28.05. - 30.06.2015. Kristina Keire "Close Up"
28.05. - 30.06.2015
Galerija "Māksla XO"
Elizabetes iela 14, Rīga, LV 1010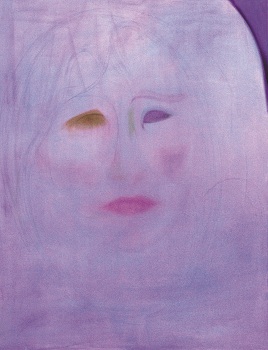 "Joy, sadness, longing can be distinguished in any loved one's face.
This time, youthful faces – dreamy and distant, I want to highlight on the harshly cool northern nature's background that at the same time zooms in and pushes away.
A melancholic contemplation is merged with a timelessness of nature in a slightly abstract composition"- Kristina Keire, 2015.

Already for more than ten years the painting of Kristina Keire attracts with its refined aesthetics, tonally very sensitive and slightly transparent brushwork. The purity of shape and colour is revealed in both – small and big canvases.
In her own typical depiction technique – a zoom-in of great details, Kristina Keire's studies of the realistic nature transforms into conventional abstractions – portraits of emotions. Nature becomes a personification of the world of human emotions.
The works of Kristina Keire show a profound interest in painting as a unique and self-sufficient medium of 21st century.
 
Kristina Keire has graduated from the Department of Monumental Painting of the Academy of Art of Latvia (1993). She has arranged 7 solo exhibitions and has participated in 30 group exhibitions in Latvia and abroad. In 2000 Kristina Keire represented Latvia in the 11th International Painting Triennial in Vilnius. In 2012 – the artist was awarded a prize in the competition "The Painting of the Year" for the painting "The Blue River".
The works of Kritina Keire have been included in the collections – The National Art Museum of Latvia (Riga, Latvia), Swedbank Contemporary Art Collection (Riga, Latvia), DnB NORD Bank Art Collection (Riga, Latvia).