25.04. - 21.05.2013. Pius Fox "THE SAME IN MIRRORS
25.04.2013. - 21.05.2013.
Galerija "Māksla XO"
Elizabetes iela 14, Rīga, LV 1010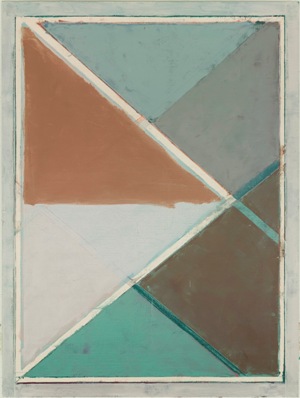 THE SAME IN MIRRORS
Maksla XO Gallery from 25.04. – 21.05.2013
Maksla XO Gallery in collaboration with Berlin's gallery "Martin Mertens" presents to Latvian art scene Pius Fox – the young artist from Berlin, whose works with their refined and delicate brush-work have drawn attention of art critics and collectors.
"In his oil paintings on canvas and oiled paper, Fox has developed a very unique picturesque drawing style. His work ranges from clearly figurative pictures to completely free abstract compositions. The inspiration for his works may originates from historical images or be based on his own photos. Many of his works deal in the broadest sense with spaces. These can have concrete architectural forms, but can also dissolve into pure colour spaces. The motif of the curtain that marks a dividing line between "in front of" and "behind" is found in several works. Lighting and colour selection can therefore create very different moods or atmospheres with these spaces. Often his pictures act as a window or door to something new, but what lies behind, remains elusive. What is visible and what remains hidden?
Fox often applies many layers of paint, sometimes transparent and sometimes opaque, on top of one another, thus producing deep and vibrant colour spaces. Where the colours meet, the transitions are very smooth and flowing and where they stand next to one another they create strong contrasts," – Martin Merters.
Pius Fox was graduated Fine Arts/Teaching of Fine Arts at UdK (University of Arts), Berlin with Professor Frank Badur (2009). Since 2004 he has organised 5 solo-exhibitions in Berlin, Munich and Paris. Participated in 17 group exhibitions in Berlin, Munich, Köln, Karlsruhe, Paris, London, Athens, Tbilisi.
Pius Fox' works were shown at the following Art Fair: 2013 - Slick Brussels, 2012 - Drawing Now Paris, Slick Brussels, Preview Berlin, Slick Paris, Pulse Miami, 2011 - ArtAmsterdam, Munich Contempo, 2010 – Preview Berlin.